Brooke Green is a Manager at a large telecommunications company and the founder of Full Circle Publishing. She currently resides in Philadelphia with her two daughters, Nadira and Gabrielle, and is hard at work on her next two novels, one of which is the sequel to You, Me and He.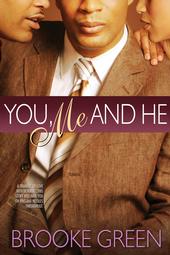 About the book
You've heard the stories of women throwing in the towel after learning their men are on the down low . You, Me, and He takes a look at what happens when the women choose to stay while dealing with issues of trust, honesty, disease and the betrayal of those closest to them.

Donna believes she has found her ideal man in Keith Reed. He's smart, handsome and, most importantly, financially stable. But, there is one catch, he's bisexual. Donna decides to stand by her man after making him promise to be faithful to her and only her. Fearful of starting a new relationship in the age of the down low man, Donna feels it is the smart thing to do. In her eyes, there is no guessing about Keith's sexuality, she knows exactly who and what he is.

Keith Reed is the kind of man most women dream of marrying. And, he has found the perfect woman in Donna who is willing to stay with him despite his sexuality. Keith's world is shaken when his past is set to be exposed to the world. To top it off, he must contend with Jarrod, his former college roommate, who is relentless in attaining his goal of having Keith to himself.
Love Thy Neighbor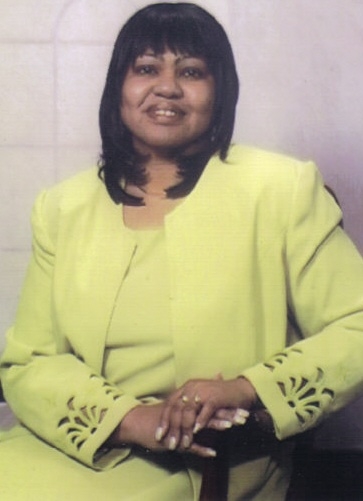 (Author Quientola Eicher)
About the author
Author, Quientola Eicher is an industrious woman who recently retired from Thoracic Cardiovascular Institute as a specialist. She is an active member of a dynamic church.
She sings in the choir and serves on the audio ministry.  She is also a bible scholar in the foundational bible study class. She enjoys writing poems and reading books. She lived in Lansing, Michigan for 15 years and recently moved to Las Vegas, Nevada with her husband.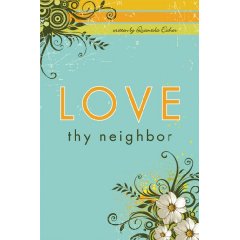 About the book
Olivia is a woman that has lived alone for fifteen years after escaping from a disturbing past, and she has established a good life serving God faithfully. She has a good job and a nice home.  On her way to work one day, she witnesses an accident and stops to help a stranger. This changes her orderly way of life completely.
The young woman she rescues, Shantell, has a young son and she is dying of leukemia. Shantell needs a bone marrow transplant, the only one that can help her is her father, but she is running out of time.
In Shantell's desperation, she disappears for a few weeks, leaving Olivia to care for her son, before she realizes she needs help. When she returns to claim her son, Olivia receives her reluctantly into her home. Together they learn to trust one another and live together like a mother and daughter.
In Shantell's quest to find her father, she unexpectedly lands a job at a Christian radio station working alongside a young man she suspects may be her half-brother. He has the same last name as her father. He informs her through her indirect inquisitiveness that his father is the bishop of Mt. Zion church.
Shantell established a friendship with him, but he finds out by accident that she may be related to him.  He thinks she is trying to blackmail his father and doesn't want to have anything to do with her until she is almost sexually assaulted by another co-worker. He comes to her aid and they establish a bond between them.
Olivia is in search of a new church because of her dissatisfaction with her former pastor's decision to get a divorce. Shantell convinces Olivia to try Mt. Zion. They are both overwhelmed but quite pleased with this new church, and Olivia finds herself attracted to Bishop Perry, a widower.
Olivia's past catches up with her, forcing her to face lies and deception concerning a crime she did not commit. She is left wondering if she is worthy to be a bishop's wife.
Shantell is confounded on how to let Bishop Perry know that she is his daughter and needs his help. She stalls in telling him, convinced that she would ruin his reputation, until she is on her death bed.
Olivia steps in to help her young friend, by asking the bishop to be a donor for Shantell. He agrees to do it, still unaware that Shantell is his daughter, but first he has to go out of town for an engagement to be a guest speaker on a well known talk show. The airplane that he was presumed to be on, crashes, but Olivia finds out he was not on the plane.
At the last minute, when all hope seems lost, Bishop Perry is able to make it in time to donate the bone marrow tissue to his daughter and it is a match.
Olivia is able to put her past behind her and look to the future as a new bride. 
Blackberries,Blackberries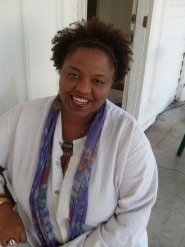 (Author Crystal Wilkinson)
About the author
C
rystal Wilkinson's short stories have been described as story poems". She is the author of two books,
Blackberries, Blackberries
(2000) and
Water Street
(2002), both published by Toby Press. Water Street was a long-list finalist for the prestigious Orange Prize and short-listed for a Zora Neale Hurston/Richard Wright Foundation Legacy Award in fiction. Blackberries, Blackberries was named Best Debut Fiction by Today's Librarian magazine.
She has been published in the anthologies Confronting Appalachian Stereotypes: Back Talk from an American Region (University of Kentucky Press, 1999); Gifts from Our Grandmothers (Crown Publishers, 2000); and Gumbo: Stories by Black Writers (Doubleday, Harlem Moon Press, 2002). Her work has also appeared in various literary journals, including Obsidian II: Black Literature in Review, Southern Exposure, The Briar Cliff Review, LIT, Calyx, African Voices and the Indiana Review.
She is a faculty member in Spalding University's low-residency MFA writing program and is currently serving as visiting professor and writer in residence for Morehead State University. Wilkinson was the 2002 recipient of the Chaffin Award for Appalachian Literature and is a member of a Lexington-based writing collective, The Affrilachian Poets.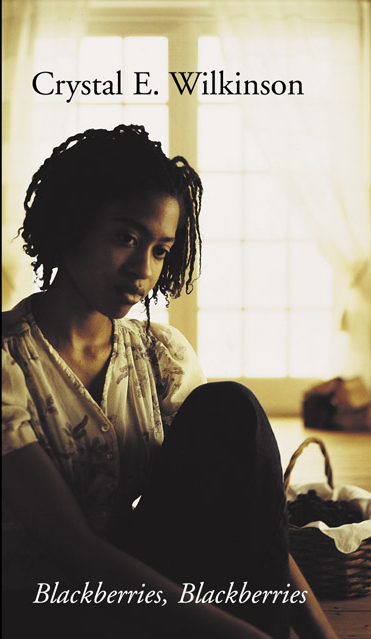 About the book
An enchanting, haunting collection of stories by Crystal Wilkinson, a self-described Black, country girl and poet from rural Kentucky. The stories explore the joys and pain of the women of "Affrilachia", and will touch the reader profoundly.
The Ultimate Plan
(Author Nicole B. Simpson)
About the author
Elder Nicole B. Simpson is the host of "The Power of Gospel Radio Show" that airs each week on Wednesday afternoons and Sunday evenings. As the host of "The Power of Gospel" she is honored and excited when a visionary comes along with a life changing message for the world.
God has given her that same type of message through her new release "The Ultimate Plan" because she has weathered the storms in her life and grasped the opportunity that presented itself during her wilderness season by moving into ministry full time, opening her own financial planning firm (Harvest Wealth Financial) and promoting economic empowerment in the penal system, throughout the body of Christ and at schools/organizations across America.
Society has encountered natural disasters too numerous to count, untimely and unfortunate shootings across America, and major layoffs for any employees working in the corporate and manufacturing sector-clearly we must have a plan of action in place to deal with these issues. The book "The Ultimate Plan" is a faith based financial planning book that helps us to protect ourselves from events in life that will naturally occur. Elder Simpson believes that opportunity presents itself in the midst of every storm. The question becomes, can you recognize it? How do you handle the crisis in your life?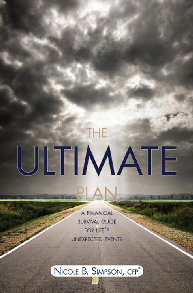 About the book
Opportunity presents itself in the midst of the storm! Even with the best laid out plans, life happens. People die, people lose jobs, people separate, people start over, and sometimes people lose everything.
What separates survivors is the belief that in spite of tragedy, one can survive the pressures of life. Having a life plan is critical. This workshop will teach people how to take the necessary steps to ensure financial stability during the different seasons, giving them greatest opportunity to move forward in life.
Love Like Hallelujah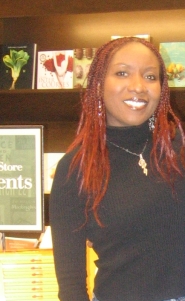 (Author Lutishia Lovely)
About the author
Lutishia Lovely is enjoying life as a full-time writer. In her spare time she loves to work out (especially step and spin), travel, watch sports, attend artistic events, and prepare vegetarian cuisine for her family and friends as they chill out in Los Angeles, CA.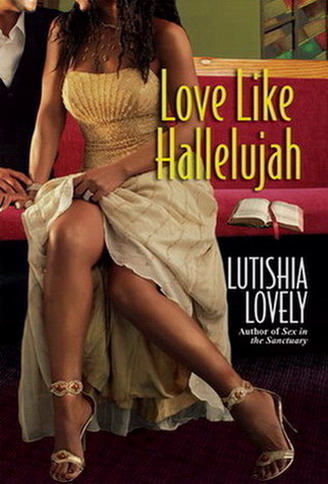 About the book
In this sequel to Sex In The Sanctuary, Lutishia Lovely returns to the Kingdom Citizens and Mount Progressive congregations with updates, and sometimes upsets, on the lascivious lives of some scandalous saints.
King and Tai Brook's marriage has survived his infidelity, but can it survive the return of a former lover with a teenaged son who might be King's? Derrick and Vivian's marriage is still going strong, but a blast from their past threatens to upset the happy apple cart. And Hope and Cy are about to be married. Can Millicent finally accept that he is not her man...and move on? Catch up on these familiar characters and meet new ones as you get these questions answered...and much more!
Back to Top