Black Female Musicians
If you also want to be featured on this page,
Brig Feltus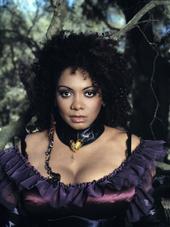 Channeling from realms of alternative soundspace, Brig Feltus possesses the kind of vocal, sonic and textural intimacy that will change the face of music as we know it.
Her sound has compelled a broad demographic of fans from alternative rockers to hiphop heads and jazz connoisseurs into her sound space, where she's woven magnificent la yers of electric guitar laden emotional verve, an otherworld whisper and sensual realism into the ethers of her performance, whether you have entered her dimension through the live show, or you are in the privacy of your own home embarking upon delicious trance with the aid of modern electronics. 
What stands out about Brig Feltus, is the honesty in her music which remains alluringly clear in the affection of smoothed out approachable vocals that suggest soul and jazz inspiration and a touch of genius in contemporary instrumental arrangements that draw you into a stimulating place which remains accessible but altogether different in essence, than any realm you've entered previous. She has been accurately described in review as a world. Her music stays with you, and reminds you that music still lives. Music is very much alive, in fact, and coming back to reclaim its rightful position. 
Brig Feltus is a beloved female rocker in the indie and subcultural circuit, enjoying an amazing amount of fan support and expressed awe. She stands amongst the founders of Rock, and the resurgence of black female rockers delivering her offerings with an iconic persona one cannot help but associate with the genre. She could easily be to rock in this era what Billie Holiday is to Jazz.
Brig Feltus like a dream weaver, morphs from human form into musical note, paving a way into your heart and psyche with the passion of the guitar, the flirtation of the clever lyric that holds more than one layer, and a presence that one can only truthfully define as legendary. To feel her greatness, is to sigh with relief that we have another soul hero come to rescue us from tedium, and overly duplicated formulae. 
Despite her influences, she remains very much original and even catalytic in her genre opening a door to newer branches of expression. Her writing style is influenced by many of the musical geniuses who in their own way changed the course of history. 
This list of musical heroes or influences, if you will, includes; Bjork, Billy Holiday, Sinead O'Connor, Stevie Wonder, Jeff Buckley, Nina Simone, Alanis Morissette, Prince, Jimi Hendrix, Rickie Lee Jones, Maria Muldaur, and Janis Joplin.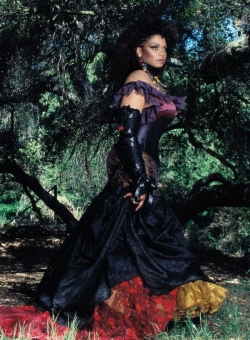 Brig however, is an admitted strange bird, and it's difficult to pinpoint any one of these influences directly in her sound. The signature of her music is uniquely recognizable as Brig Feltus, easily bringing to mind the image of the Corsetted butterfly that is a part of her trademark or the Brighead logo donned by her fans on tank tops and tee shirts.
In terms of eras, she is drawn to the jazz music of the 30's, 40's, and early 50's, and the folk, soul and rock genres of the 60's and 70's which can be detected in her musical perspective. 
Majestic but ever personable, often cracking a joke with her audience onstage, or sharing stories that relate to her songs, Brig Feltus is not short on delight, or strength of presence.
She relays, "I sing you the song as if I were telling you my story in your kitchen and you were my best friend.   At other times I sing it as if you're not even there, as if no one's watching." 
Even her meeting, which can easily be considered to have been fated, with current manager Qadree El Amin, who has successfully managed Janet Jackson, Boyz II Men, and Deborah Cox, is borne of her approachability and that certain something that makes you want to know more. Qadree El Amin met her through the LA Zoo. His wife couldn't help but approach her, and the rest they say is history.  
Naturally, Brig Feltus, an embodiment of flirtatious feminine prowess and sage self exploration has named her album Love & Light.
Vol. 1 of this album is a peek into the sensually fantastical sphere that is Brig Feltus, which balances on the borders of personal innocence in regards to the naturally curious and playful nature of a woman's intrinsic drive to discover the roots of deeper motivations.
Consequently there are some details associated with the songs on this album that are so personal, she may never reveal their origin in entirety, but she does deliver them, with a degree of realism that is a strengthening challenge to achieve, as can be seen in all of her offerings to date. 
More about Brig Feltus:
Music Available on:
Zanilya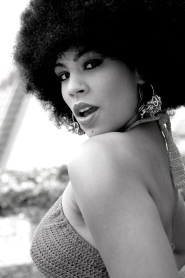 "Thousands of candles can be lit from a single candle, and the life of the candle will not be shortened. Happiness never decreases by being shared."- Buddha
Zanillya has always been  distinguishable, born in Germany from a Gypsy mother and an Arubian father, she is as diverse as her killer looks and the blood running through her veins.
She sculpts sounds to make your heart feel alive. Using "spoken rap", her music is described as poetic food for your mind and, simultaneously, forcing your body to move to the beat. You will recognize that her sound comes from the deepest depths of her soul. Mixed with influences from the worlds of the Caribbean, Gypsy, Reggae, Blues, Soul, Jazz and Hip Hop, Zanillya uses the Dutch, English and Papiamento language to channel her powerful, deep, edgy voice; ready to light up the stage and the world.
Currently Zanillya is finishing her degree, experimenting with various international artists, musicians and producers from widely diverse genres to satisfy her creative thirst. She is participating with these musical souls to refine and groom her natural born talents.  Zanillya has finally commenced with her long awaited album. She is expected to drop it in '09, so do not be surprised when the summer gets just a little bit hotter, as this star will shine her rays on the world.
She expresses herself by performing and song writing. All this creative energy leads to many aspects of entertainment. Being a multi talent, Zanillya has already made several flings with other genres of entertainment such as; acting/ film, dance, radio host, poetry readings, hosting events and giving workshops to people of all ages.
Zanillya started her career at an early age; ballet at the age of 4, writing poems at the age of 8, rapping at the age of 14, and last but not least she finished the  theatre school "De Nieuw Amsterdam"  at the age of 21. My father is an artists and my mom is  a music lover  so i was exposed to every type of music imaginable,"  Zanillya says. "now, exploring all aspects of music and performance is second nature to me."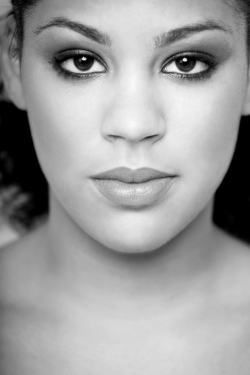 All her hard work is paying off as Zanillya is today a true master of ceremonies who possesses the ability to entertain and capture the hearts of her crowd. Through her powerful stage presence, her repertoire and not to forget her rebel nature; she was born to inspire and make people contemplate.
Her choice of expression, her main passion and focus at this present time is music. We know true creators cannot contain their creative energies. So who knows where and how Zanillya will surprise us next. In the future Zanillya has further ambitions in film, literature and her having her own label for inspiring artists.
The blue prints for these projects are in the fridge and ready to serve their goal when the time is right. So be aware of this skilful centipede who always thinks outside of the box.
Zanillya's goals are to reach out to the world and to give back to the people who need it the most.
You are welcome to visit Zanillya at myspace.com to experience her music and to learn more about this humble, down to earth, fun spirited woman of the world.
"You must be the change you wish to see in the world."
-- Mahatma Gandhi 

More about Zanillya:
Titilayo Rachel Adedokun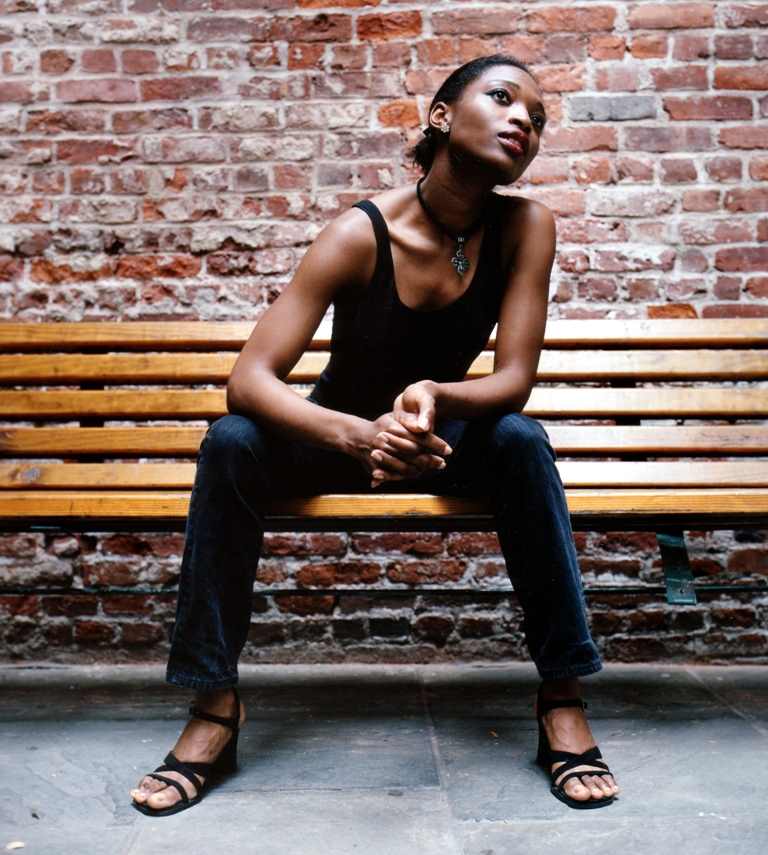 (Titilayo Rachel Adedokun, Germany)
Titilayo Rachel Adedokun was born in Nashville, Tennessee, USA to parents of Nigerian origin. A former Miss Ohio and second Runner-up to Miss America, Ms. Adedokun's talent and experience span different musical genres including opera, Broadway musicals, spirituals, jazz and popular Italian music. She has been noted by critics everywhere for her versatility and her unparalleled ability to captivate an audience.
She was chosen by director Franco Zeffirelli to sing the title role in his production of "Aida"at Teatro Verdi in Busseto, Italy, on the centennial celebration of Verdi's death. She has also sung roles in "La Boheme", "Carmen", "The Tales of Hoffmann", "The Magic Flute", "Porgy and Bess", and "Boccaccio", among many others, as well as solo recitals and concerts with theatres and orchestras in the US, Italy, Germany, Austria, Switzerland, Russia and Hungary.
An energetic performer who got her start singing in churches and dinner theatres across the US, she has performed in Musicals concerts and galas with the late Adolph Greene and Betty Comden, (50 Years of Comden and Greene), as well as with Lauren Bacall and Tommy Tune.
A graduate of the Cincinnati Conservatory of Music in Ohio, USA, she also studied and lived in Italy where she collaborated in concerts with jazz composer and pianist, Giorgio Gaslini, and in the recording of two CDs: Duke Ellington Legend and Cole Porter Live: "Songs of Broadway"(Agora' Records).
She can often be seen as Kate in "Kiss Me Kate"in theaters throughout Germany, including the Rhein Opera in Dusseldorf, the Wuppertaler Buhnen in Wuppertal, and the Freilichtbuhnen in Meppen, as well as on tour throughout Europe. She has also toured Germany, Austria and Switzerland as guest soloist in "Night Fever: Die Gala Der FilmMusicals"(Schlote Konzertdirektion, Salzburg) and as Billie Holiday in the JazzMusical "Ella & Billie" (Theatergastspiel Kempf, Grunwald).
More about Titilayo Rachel Adedokun
Neycha
(Neycha)
Not your typical southern belle.'Not your typical only child.'In fact, Neycha is nothing you'd likely expect by mere description, unless you were simply creative enough to imagine how a sanctified small town with more churches than banks, basement parties than baptisms and more early traumatic loss than most people 50 have experienced, would grow a little girl into an adult.
Today, Neycha is an accomplished singer, songwriter, performer and Transformational Counselor who writes, arranges and produces much of her own music. A true renaissance woman who moves outside the herd, Neycha's upbringing was cultivated and directed by a troop of equally audacious women.'The southern belle has been singing, writing and performing since her childhood days in the Pentecostal choir.'Exploring the piano as her first instrument, Neycha often created songs that entertained her, and as she adds today, probably saved her.'Lyrically driven and emotionally provocative, the acid hip-hop dusted soul anthems for which Neycha is perhaps best known, are not your typical run of the mill songs.'Rather, they are a blazing set of aggressive grooves that document the journey of the soul.
Neycha's first professional gigs were in Washington, DC with a band highly influenced by Prince, Jimi Hendrix and Sly and the Family Stone.'The metropolitan area became the foundation for Neycha's diverse musical interest, which had always included soul, gospel, hip-hop, rock, and funk.'Later, Neycha moved to NYC, where she was recruited by Village Voice writer, and Burnt Sugar lead man Greg Tate, to front one of his many 'high art'music projects.'This exposure provided baptism by fire.'Performing and exploring the racy and progressive underworld of the NYC avant-garde music scene for a few years, Neycha emerged with her first self-directed band and a posse of musicians who'd played with Marianne Faithful, Peter Gabriel, Me'shelle Ndgeochello, Cassandra Wilson, and many others.'
Neycha's bold introduction in 2001 with her debut release, the dirty side up, exploded on to the downtown music scene. Her often provocative live performances at CBGB, The Knitting Factory, Arlene Grocery, etc. and the critical acclaim of Neycha's genre defiant 2001 release gained national and international attention.'At the height of this massive buzz in 2002, Neycha's long time beau and best friend was murdered. Devastated and in shock, Neycha returned to her VA hometown to deal with her profound grief.'It was during this time that Neycha began writing on the piano songs that would eventually make up her current CD, white noise.'The 13-song disc has been described as "gut wrenching", "fierce", and "where acoustic and electronic worlds collide laced with menacing beats and in your face brashness."
Released independently in 2007, and schedule for formal release in early 2008, this once again genre defiant 13-song disc continues to make Neycha a poster child for artist refusing to fit into a box who insist on blurring the lines.'She is the ultimate crossfader.
More about Neycha
Music available at
vigin superstores by special order
Diane Cameron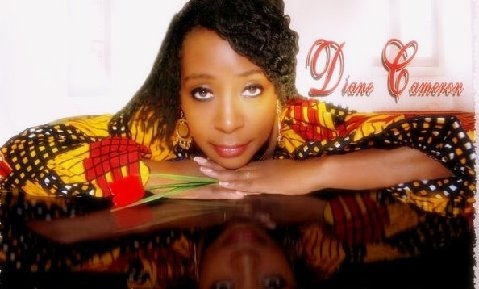 (Diane Cameron)
PERSONAL QUOTE
"We live in a Global Society...Our neighbors are next door or a continent away. Our prayers should not be just for our children...but also for the children we may never meet. When I eat a meal and drink clean water, I should be mindful that my neighbors across the waters might not have eaten in a week. When I am tempted to complain about the rain, I repent and remember that my sisters and brothers in other countries may be praying for rain. As musical artists, we are the modern day griot....we must sing the stories...the mantle is in our hands. Art is my contribution to my collective earth family....
It's the least I can do....."
Diane Cameron
PERFORMANCE CREDITS
DIANE CAMERON, 2005 KORA AWARD NOMINEE, USA ARTIST IN RESIDENCE TO THE REPUBLIC OF BENIN, ACTRESS, SONGWRITER, PLAYWRIGHT AND FREE-LANCE JOURNALIST.... is a multi talented performing and recording artist with increasing recognition in the United States and Internationally as a singer, songwriter, actress, and acting instructor and free-lance journalist with several published works in magazines, news publications and online articles both fiction and non fiction. She is a contributing editor to Stepping Out Magazine, News vine and Now Public and well as other media works.
Originally from Chicago, Illinois Diane Cameron entered the entertainment arena as a jazz dancer and make-up artist for Ebony Fashion Fair. Diane auditioned for her first theater role and won the part, she was cast in the leading role for the Hilton Head Island, SC production as Miss Sherman in the play FAME in 1991. Ms Cameron went on to be featured in Big River, Prelude to a Kiss, Merrily We Roll Along, and Midsummer's Night Dream. She was nominated for Best Actress of The Year Award from the Theater Jacksonville production of August Wilson's "The Piano Lesson" in 1997. Here she tackled the complex characterization of the lead female role of Bernice. In 1997, Diane concentrated on organizing and producing benefit concerts, singing and songwriting. The proceeds from her musical contribution on the compilation J.A.N.E. CD "Africa's Fruit" benefited homeless and disadvantaged women in Jacksonville, FL. In 1998, she organized and produced the S.W.I.N.G. benefit concert for St. Augustine, FL, & this effort contributed toward a children's playground.
Diane has written over 50 songs from the heart and usually addresses issues that affect women. She says "It never fails to happen; when I write a song about my life, I'm singing about someone else's." In 1999, Diane toured Memphis, TN at Alfred's and the Gibson Guitar Center. She received great reviews from the Beale Street crowd. In 2000, Ms. Cameron completed a 3-month tour in Tokyo, Japan with the Phil Morrison Trio Ms. Cameron toured Chicago in 2001 where she performed at the famed KoKo Taylor, Buddy Guy's Legends and Lee's Unleaded Blues Club. She has appeared in Atlanta at the Bayou Room, Cafe 290, Breezes, and City of Douglasville, GA., Summer Concert Series Festival.
In Alabama and Florida, Diane has played at some of the Eastern Shore's finest establishments such as in San Destin, Florida at the San Destin Resort and Conference Center, Florabama as well as numerous private engagements and weddings. Diane has made guest appearances at the Daphne, Alabama Jazz in The Plaza, and Cotton Club New York Night at the Daphne Civic Center. She also performed for the 2002 and 2003 Alabama Gulf Coast Chamber of Commerce National Shrimp Festival. Other Alabama Eastern Shore appearances include Kiva Dunes, Beach Club, Guy's Gumbo, Oleander Resort, Marriott Grand Hotel, Legions Club, Theater 98 and more...
Diane has produced several youth theatrical productions, was a guest on channel 44 Mobile's "Cover Stories" hosted by Nona Simmons. Diane has written several plays, published an environmental skit for the City of Mobile's "Keep Mobile Beautiful" organization and is currently planning a book signing tour to promote her first children's book "Fred & Felix". Diane was selected U.S.A. Artist in Residence to the 2004 Republic of Benin Gospel & Roots Festival and reappointed in 2005.  
I
n August 2007 she wrote and directed a "WATER" "WHEN KATRINA CAME" for an American National Red Cross Summer Youth Program. With a cast of 75 youth campers, the production received critical acclaim. Ms. Cameron was interviewed on NBC for her innovative, emotional and thought-provoking portrayal of the emotions felt by the young victims of Katrina. The article in the Red Cross Newsletter can be viewed at this link:
Click Here
The State of Alabama USA passed a Resolution recognizing Ms. Cameron's Contributions to the Diasjazzpora art form. The Benin American Music Management (BAMM) proudly announced Diane Cameron and "The Reconciliation" CD was recognized by The KORA Awards Organization 2005 in the category of Best Afro American Diaspora was nominated CD. She was invited to Durban, South Carolina to the awards ceremony. The other nominees in this category are Will Smith, Mariah Carey, Akon and Olivier. The Reconciliation. and winning song entry was Ms. Cameron's artistic recognition of the need for World Peace and Reconciliation using arts in healing human suffering and intolerance.
CREDITS
Freelance Journalist Credits Monthly columnist for Steppin Out Magazine, Mobile Alabama, contributing writer for Sisterpower Magazine, Atlanta, Ga., contributing journalist for YMIB Magazine, Mobile Beacon, contributing columnist for Black UK Magazine, contributing columnist for African Women of the Diaspora (webzine).
Television Credits
Channel 44. Nona Simmons. Cover Stories. Interview & Vocal Performance. Mobile, Alabama Channel 3... Pensacola Television to promote trip to Benin Channel 12... Good Morning Jacksonville. Clennon King. Interview & Vocal Performance. Jacksonville, FL. ORTB. Republic of Benin, West Africa LC2. Republic of Benin, West Africa
 Radio Credits
St. Augustine. Interview for compilation CD. Jacksonville, FL - 1997 Kennedy-King College Radio. Chicago, Illinois. This Woman's Heart. 1998 WBEE .. Peoria, Ill. Listening Party for first CD 1999. . This Woman's Heart. WDLT. Mobile, AL. Carmen Brown Host - 2001 WDLT. Mobile, AL. Carmen Brown Host - 2002 WDLT. Mobile, AL. Carmen Brown Host - 2003 WDLT. Mobile, AL. Carmen Brown Host - 2004 Oceane FM Radio. Republic of Benin, West Africa - 2005 Radio Star FM. Republic of Benin, West Africa - 2005 Golf Radio FM. Republic of Benin, West Africa. 2005 CAPP FM Radio. Republic of Benin, West Africa. 2005 Radio Ouidah. Republic of Benin, West Africa - 2005
Theatrical Credits
Fame. Hilton Head Island, SC 1991 Big River. Hilton Head Island, SC 1992 Prelude to a Kiss. Hilton Head Island, SC 1992 Midsummer's Night Dream. Chicago, IL 1993 Merrily We Roll Along. Atlanta, GA 1995 Piano Lesson. Jacksonville, FL 1997 Rhythm of the World. (Written & directed). Daphne, AL 2000 Voices of Freedom. (Written & directed). Mobile, AL 2001 Cry of Freedom. (Written & directed). Mobile, AL 2004 Open Letter to the African American Daughter. (Written & directed) Mobile, AL 200 Open Letter to the African American Son. (Written & directed) Mobile, AL 2005 The Children of Diaspora. Written and Directed, Republic of Benin, West Africa. (Written & Directed) Trash Tawkin An Environmental Play
Water "When Katrina Cameron" Written & Directed by Diane Cameron for the National Red Cross Disaster Relief Fund. 8/2007
Commercial Credits
Haverty's Furniture. Holiday Scene.. Televised Aaron's Furniture. Family Purchasing Scene. Print Marriott Grand Hotel. Postcard Scene
Newsprint Credits
Hilton Head Island Packet. Dec 1991 Florida Times-Union. March 1997 Folio Weekly (Jacksonville). December 1997 Mobile Press Register. May 2002 The Islander. Gulf Shores, Alabama. October 2002 Mobile Press Register. February 2004. National Festivals 2002, 2003, Alabama Gulf Coast Chamber of Commerce Shrimp Festival International Tours Tokyo Dome Hotel. Artist Cafe 3 Months with Phil Morrison Trio, Tokyo, Japan - 8/2000. 11/2000. *Republic of Benin/Africa Gospel & Roots Reconciliation Tour August 2nd. 8th 2004 *Republic of Benin/Africa Gospel & Roots Reconciliation Tour July 31st. August 7th 2005. IFAM Tour 2008.
More about Diane Cameron
Amber Dirks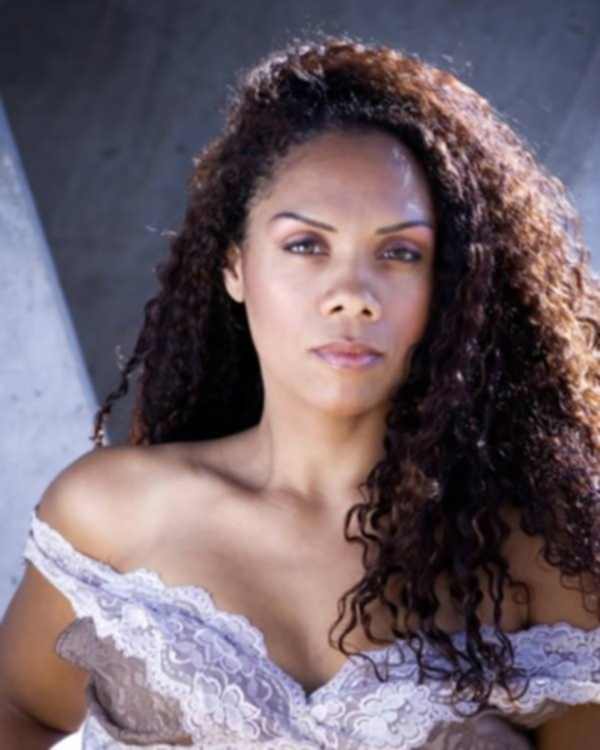 (Amber Dirks)
Vocal powerhouse AMBER DIRKS was born in Holland and raised in New York City. While still in her teens, AMBER decided to leave the bright lights of New York City and head out west in search of fame and fortune. It wasn't long before her strong, "rip the roof off" vocal style whisked her through the door and the professional singing career she had always dreamed of had finally begun.
AMBER'S cross-country gamble paid off in the studios of Phoenix and Los Angeles, where she quickly began working for several hit-making producers including Richard Shear (Stephanie Mills, Brenda K. Starr) and Nick Trevesick (5 Star). Her considerable vocal skills impressed producers and remix masters R.K. Jackson (CeCe Peniston) and Marcus Schulz, who eagerly recruited AMBER as the vocalist on the Plastik Records release "Do You Want Me". AMBER was also a featured vocalist on Motown recording artist Eddie Minninfield's Christmas album.
AMBER has provided backing vocals for an array of notable entertainers including Roberta Flack, KC & The Sunshine Band and A&M recording artist Malaika. As a Guest Vocalist of the classic group Sister Sledge, AMBER has traveled extensively in the US and abroad, performing in front of tens of thousands of adoring fans. With Sister Sledge, AMBER has had the pleasure of sharing the stage with some of the music industry's premiere recording artists including Gladys Knight, Michael Buble, Destiny's Child, Macy Gray, Martha Wash (C&C Music Factory & The Weather Girls) and Chic.  
AMBER'S musical experience also includes a lengthy tour of South America with Latin recording sensation Raphael. With Sister Sledge, AMBER appeared at the "Disco Fever to Race to Erase MS 2006" and along with superstar Natalie Cole, helped kick off the Grand Finale, "Lean On Me". After hearing AMBER lead off the second verse, industry legend David Foster singled out AMBER'S voice for praise.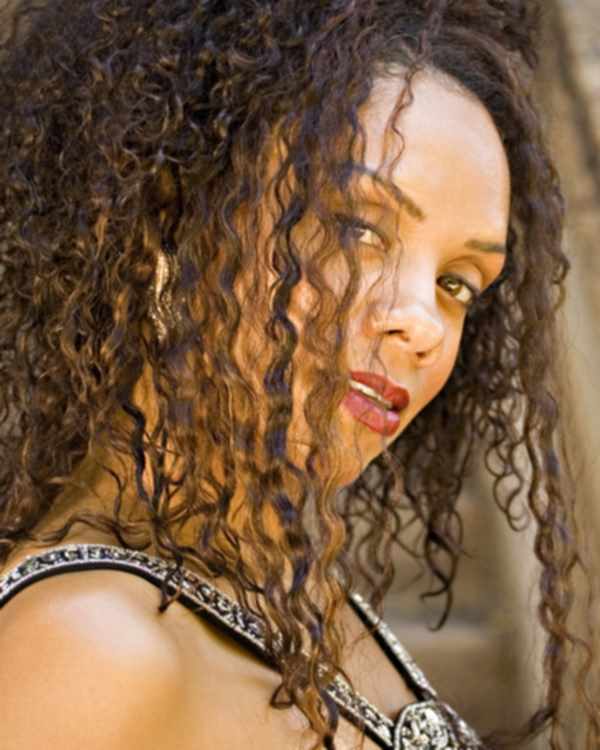 AMBER has also appeared on BET, VH1 and has sung the National Anthem at numerous major televised sporting events. Her exotic blend of talent and beauty won her a spot as a former Miss Black USA finalist representing the state of Arizona.
Some of AMBER'S earliest influences growing up were the soulful stylings of strong female artists including Whitney Houston, Anita Baker, Toni Braxton, Etta James, Chaka Khan and Aretha Franklin.
AMBER is currently recording with dynamic hitmaster Electrik Pulse (aka Themi Charalambous). Together they have formed the group Power 2 Move and are collaborating on material for a full length album.
AMBER has also contributed vocals on upcoming projects by artists including Heathrow Project and Joni Sledge (Sister Sledge), and on a remake of the mid-90's dance hit "Sweet Dreams" by LaBouche. AMBER'S strong, smoky vocals on Sweet Dreams 2007, on the German-based Fahrenheit-Music, bring a new 21st century flavor to the classic dance track.
AMBER continues to prove without a doubt that with a combination of talent, drive and determination, sweet dreams really do come true.
More about Amber Dirks:
Yvette Jarvis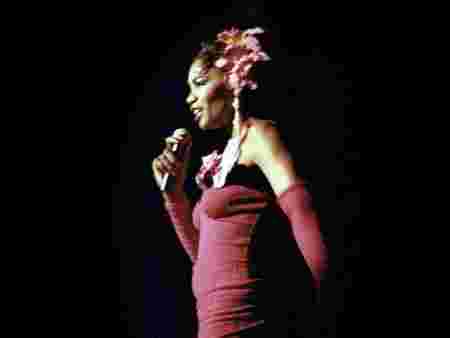 (Yvette Jarvis, Greece)
Yvette Jarvis, a 1979 magna cum laude graduate of Boston University, is the first African-American elected to public office in Greece in October 2002. As an elected city councilwoman in Athens, Jarvis is a former professional athlete, model and actress.
She is also a strong supporter of human rights, those particularly of Greece's women, children, immigrants, and the disabled.
One of Jarvis' political accomplishments includes the establishment of a national toll free hotline for victims of domestic violence in April 2003.
More about Yvette Jarvis:
www.yvettejarvis.gr
Devious Diva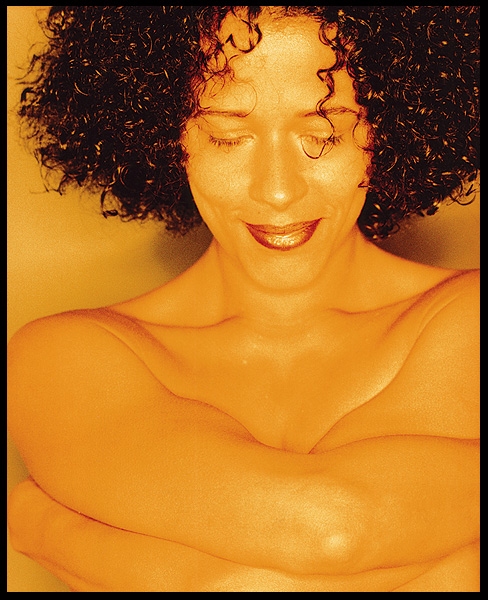 Devious Diva is a theatre director and actor specializing in physical and experimental work. She has lived and worked in London, Bristol and now in Athens. She has toured extensively in the UK and Internationally.
More about Devious Diva
Noah Sow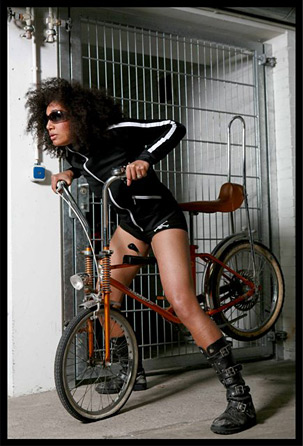 (Noah Sow, Germany)
Website:
Blog:
Podcast:
Myspace:
Music